Hult Center Events Package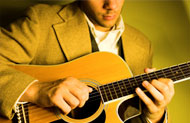 Fans of the performing arts will love our downtown hotel near the Hult Center - the cultural cornerstone of Eugene and one of the top performing arts venues on the West Coast. The Hult Center in Eugene, Oregon presents exciting events, concerts, theater performances, and art exhibits. Get into the artistic spirit of Eugene at unique events at the Hult Center, within walking distance of our hotel. After the concert, come relax in comfortable accommodations with champagne and chocolate truffles.
Hult Center Events Package
Spacious Accommodations
Deluxe Continental Breakfast
High-Speed Internet Access
Free Parking
The Hult Center Package is priced at $69.99 plus tax for a room with one bed and $79.99 plus tax for a room with two beds. To book this package, call us at 541-343-0730.